Our Social Media Policy
We are living in a time where businesses and people have an online and social media presence. This has been integrated into our culture seamlessly that we have to consider the impact that social media has on the therapeutic relationship. Here at Mindful Steps Therapy we have an online presence in the form of Facebook, Instagram, and Tik Tok under the handles @mindfulstepstherapy and @mindfulmya.
This policy is in place to ensure client privacy, as many social media sites are not PHIPPA/HIPPA Secure. Social media is not equivalent to therapy. It is a tool to share a generalized viewpoints and ideas that are in line with our values and evidenced-based treatments at Mindful Steps Therapy. It is a tool used to educate, inform, and reach a wider audience on important topics related to mental health in our social world.
Our therapists have separate personal social media presence as well as, running the Mindful Steps Therapy accounts. We will not friend or follow current or former clients on any of account profiles. If any current or former client interacts with a therapist on our business social media profiles (i.e., direct messaging or commenting), our therapists will use their discretion about responding if necessary, or not respond as needed in order to protect client privacy. If a client chooses to follow or post to Mindful Steps Therapy accounts, they do so knowingly that these interactions are made public, and we cannot protect client privacy in these cases.
Here at Mindful Steps Therapy, we will not search for clients through Google or to view any client social media profiles unless we are specifically requested to do so by the client and in a therapeutic capacity. Please be aware that if a client has location services enabled on their device, their confidentiality might be compromised as others may be able to determine a client's location.
This policy is in place as we are committed to protecting and maintaining confidentiality and your privacy. The relationship between the therapist and client is sacred and unique. We value and respect that trust is so important to each our client's healing journey and the path they are on.
Anyone who expresses interest in therapy, may wish to reach out through our proper channels such as; Directory, Website Contact Form, on our Booking Site, Email, or Phone (Text/Call) as all these services are encrypted and focus on safeguarding your information.
Mindful Steps Therapy
Recent Instagram & Facebook Posts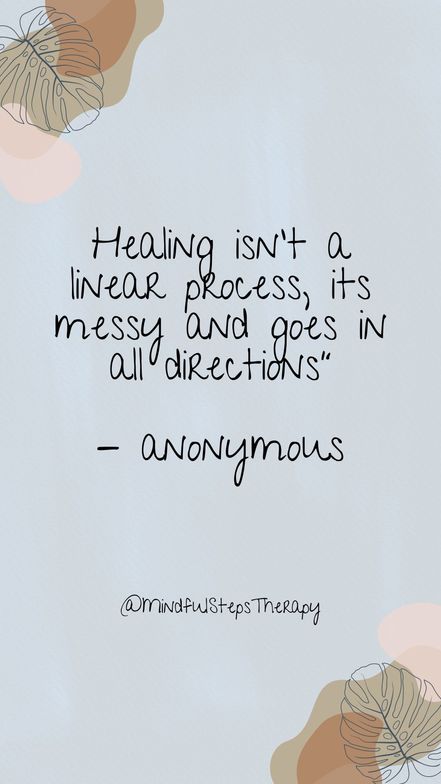 Reach Out & Contact Us Today!
Please provide a brief reason for seeking therapy! We will get back to you within 24-48 hours!
---